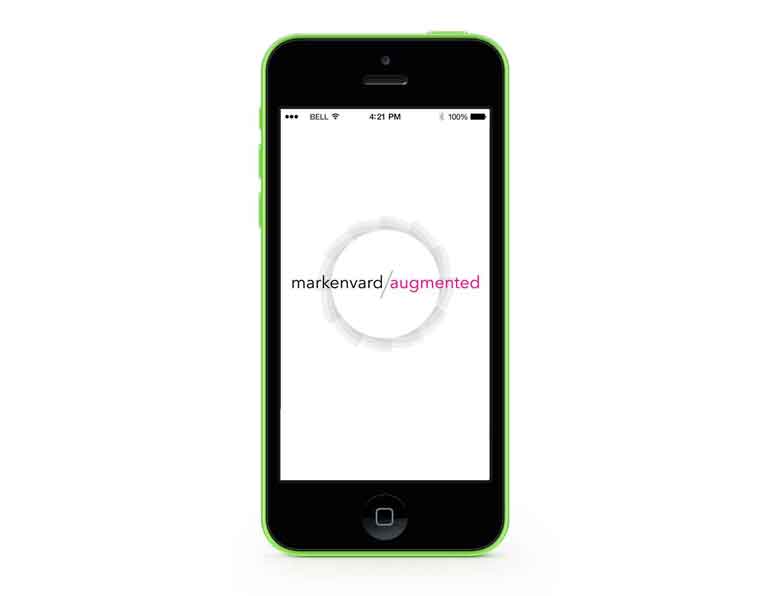 Augmented Reality (AR)… defined by wikipedia as "a live or indirect view of a physical, real-world environment whose elements are augmented (or supplemented) by a computer-generated sensory input such as sound, video, graphics or GPS data." Not to be confused with virtual-reality, AR simply put, overlays real-time digital content into real-world settings, this technology has matured from gimmicky trade-show entertainment and AR services have become increasingly common with the proliferation of smart phones and devices, making it more accessible and understandable for users.

In the past couple of years stable AR services have begun popping up, services like Layar and Aurasma have definitively geared themselves towards marketing strategies. Using their augmented services to create a new interactive avenue for marketers to engage customers and disseminate their content. These new platforms also allow for marketers to make the leap from print-only to digital seamlessly as well as maximizing the reach of their digital content creation. As we are steadily becoming aware of, the vast array of services that marketing managers have to manage now has spread thin their marketing budgets for good content creation, and in a time when content is king, this means that marketing managers have to be selective as to which avenue to pursue.

Many of our clients at Markenvard have been increasing their focus on proactively changing their traditional (print) branding to more digital content, with our help of course. We have helped guide them in these oft-cluttered times of digital services to a path that usually consists of a strong Facebook presence, modern websites, social media campaigns (numerous services combined) as well as native apps. Now we have started to create a service that uses AR to bring this digital content to real world settings. Whether this is a new product demo, or showroom. We can now combine and reuse our digital content, web, video, blogs and literally pin them to a physical space or product.

Promote brand messaging
At Markenvard we recently started using the technology to help promote brand messaging as well as create new in-store and product interactions. Our question to ourselves when testing this technology for our customers was; "How do we seamlessly use this technology to strengthen the brand and use digital content to make the brand stronger or create a new interaction for users?"
This is our mantra whenever we look into using new tech. When we create campaigns or work on brand development we don't simply just follow trends, we thoroughly analyze them and see if these are best uses for not only our clients but the end users. We ask ourselves and our clients a lot of hard questions; Does this really make the brand better? What does the end-user get out of this? All the while focusing on making sure the tech doesn't get in the way of the overall campaign or branding initiative.
Markenvard Augmented
Our current work with AR is called Markenvard Augmented, a service we have developed that is both reliable and fully customizable to meet our clients needs. We narrowed down the service to two separate types of interaction, real-time augmented media player and augmented product view. In the real-time media player we allow for brand messages to be displayed as video, complete with audio, this is triggered in an environment by a printed image; in-store poster, billboard advertisement, or even a magazine or printed book. Having this tool for our clients means that when we plan our campaigns we can choose to produce a wider range of content at the same time, making a more cost-effective production. Our second interaction type, augmented product view, can actually be broken down into two different parts, an overlaid product view, being able to "see" inside a product to see the actual workings underneath the cover. In this case we provide a way for the client to inform the customer as to why and how their product works so well. The other part is a augmented product overlay, displaying a digital version (like a webpage content) of the product, this also allows the clients to offer direct connection to their online shop or allows them to save products for a list for use later. This can be extremely useful in the furnishings or wellness sectors where the added specs and time help the end users plan in the privacy of their home with all available information directly at hand.
Why and how
With this new tech, Markenvard looks at both why and how we can integrate this into our offer in combination with content creation and brand development initiatives, allowing us to not only stretch our clients marketing budget but strengthen the overall brand and campaign.